Soft tissue refers to the tissue that connects, supports and surrounds other structures and organs of the body including muscle, tendons, ligament, fascia and nerves.  Soft tissue therapy involves the assessment and manipulation of soft tissue.
Every treatment is different and specific to your individual needs.  We discuss your reason for seeking treatment and what you want to achieve from your treatment.  In response to this I will use the most appropriate techniques to meet your needs. This may include massage techniques, guided muscle contractions to improve joint motion, assisted stretching to release tension and applying pressure to areas of intense tension and restriction.
The need for soft tissue therapy can arise due to activity you engage in or a specific condition.  You may seek treatment due to discomfort you experience due to your occupation, hobby or sport and the treatment plan will be influenced by your treatment goals.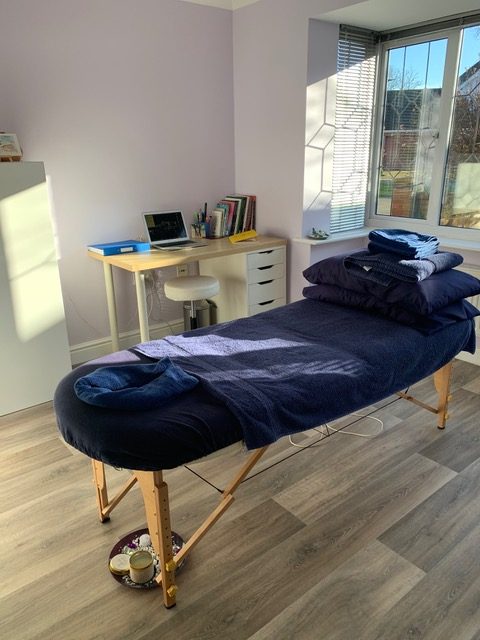 Soft tissue therapy works to
• Relieve pain
• Break down scar tissue
• Develop posture
• Improve flexibility and joint movement
• Aid recovery and healing
• Assist injury prevention
• Optimise performance
• Relax or stimulate nervous system
• Decrease muscle tension
Soft tissue therapy can help with the following
• Recovery from joint replacement surgery
• Plantar fasciitis
• Carpel tunnel
• Frozen shoulder
• Sciatic pain
• Stress related Muscle tension
• Sports injuries
Purchase 6 sessions for the price of 5 (to be used over a 6 month period)
What should I expect at my first session?
Time will be spent discussing your reasons for seeking treatment and what you want to achieve.  Background information regarding your health will be discussed and recorded. Assessment may include observation of your posture and joint movements along with palpation which is assessment of the soft tissue through touch.  A treatment plan will be devised and explained to you for which you will give written consent. A hands on treatment will be provided.
If it is identified that your needs cannot be suitably met through soft tissue therapy, I will recommend what action to take which may be visiting your doctor or other professional such as physiotherapist.
Will it hurt? 
Everyone is different therefore when it comes to pressure, we will all have our own preferences. What feels right to one client might feel painful for another or too light and ineffective for someone else. It is therefore important to maintain clear and honest communication between client and therapist.
During a sports or remedial massage we may be treating a specific area of adhesion or tension which may cause discomfort.  Soft tissue release is a very specific technique used to treat adhesions. It involves pressure being applied to a specific part of a muscle whilst the muscle fibres are stretched away from this point.  This is often described by clients as good pain and once the pressure is released a pleasant momentary feeling of release is often experienced. If this technique is part of your treatment plan it will be explained fully and introduced carefully working with you to ensure it meets your needs and comfort levels.
What should I wear? 
Many of the treatments require me to work directly on the skin.  Therefore, you may be asked to remove some of your clothes. You will only be asked to remove clothing where necessary.  If you are not happy to remove any items of clothing I will try my best to provide as effective a treatment as possible.  
I use large towels to cover and drape your body so that only the area being worked upon is visible.  You will never be asked to remove knickers, briefs or boxer shorts.   
How often should I have a soft tissue treatment? 
This will depend upon your reason for seeking treatment and your goals.  You may have a specific injury or condition that will benefit from a specific series of treatments that will be determined by reaching a specific goal for example improving the range of motion in the shoulder following frozen shoulder.  
Some clients seek treatment on a regular ongoing basis to address the stresses and strains they experience as a result of their job or lifestyle.  
Do you accept card payments? 
Yes, we have a contactless payment machine