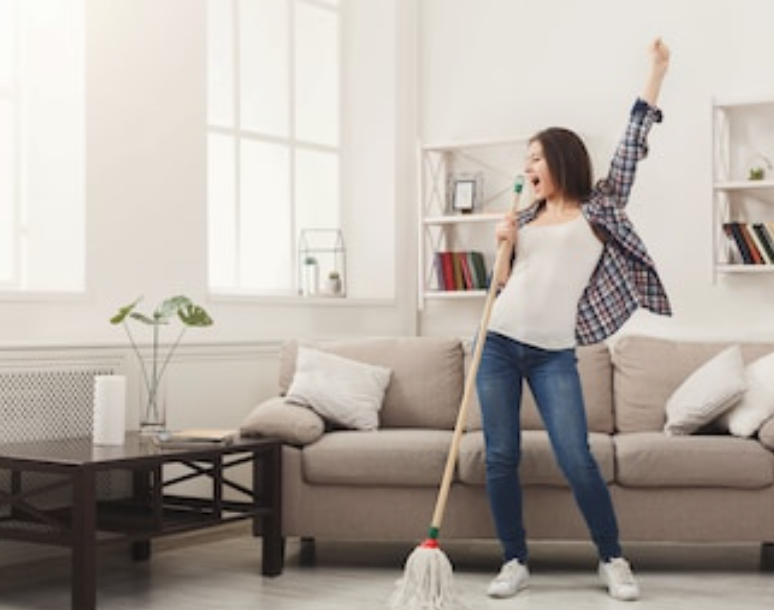 How to increase daily steps in lockdown
When I'm at work in clinic I don't worry about my step count as I'm usually on my feet for most of the day moving around treating clients. However, lockdown has certainly challenged me to re think how I ensure I maintain 10,000 steps per day. I embraced my new routine of daily exercise outdoors during lockdown with absolute rigour. We have a routine of going out for an evening walk with an extra-long Sunday morning exploration of the local area. However, I'm now bored! Something I have learned from lockdown is the art of balancing having a routine and being creative so that boredom does not set in. It has made me really think about those people I know who are unable to go outside due to being classified as being vulnerable at this time. Here are some of the activities I have tried to ensure I keep active when indoors.
Dancing round the living room
Whatever music takes your fancy, lifts your spirits and gets the toe tapping. At the moment for me it is music that reminds me of when I was at University dancing away at the student union. (D:ream things can only get better is quite fitting at the moment.)
Talk and walk
I'm making sure I phone those I care about regularly but rather than curl up on the sofa with a drink I put my indoor trainers on (yes that is now a thing in our house) and walk around whilst on the phone. This one also works well for working from home especially those phone calls I find stressful.
Housework and chores
Typically, I try to be as efficient as possible with tasks reducing time and effort I put into them However I'm now seeing them as efficient if I can use them to increase my step count. You many go at the hoovering with a little more enthusiasm again put the music on if it helps. For me it is putting the washing out. I place the washing at one end of the washing line and walk back and forth for each individual piece of clothing to peg out. I use a similar technique with ironing rather than iron everything and then put it all away at once I add movement in between ironing each item by putting away or dancing depending upon my mood.
Movement breaks
When sitting at my desk working, I set a timer to go off at regular intervals to ensure I get up and either walk up and down the stairs or do a few simple stretches. If watching tv use the ad breaks in the same way avoiding trips to the fridge too! (don't want to undo all that hard work).
Listen and learn
At the moment I am "saving" 10 hours a week by not being able to drive to work. Usually I listen to podcasts and audiobooks in the car and I have been missing them. So this week I have reintroduced them to my routine and have listened to them whilst walking and moving around the house.
Surviving lockdown
Keeping active in lockdown can be a challenge for a number of reasons dependent upon our own individual circumstances. Here I have reflected on some simple changes I have made to prevent me sitting down whilst in lockdown and ensure I keep moving and upping that step count. For further tips and advice for surviving lockdown sign up for advice leaflets by clicking the button below.